Delicious coffee for Bucks and the Thames Valley!
At Roast & Ground, we take coffee seriously and have been busy supplying workplaces across the UK with machines that make the very best cup of coffee. Our team started out in 2002 and have become one of the leading workplace coffee suppliers.

We make it our business to be experts in every machine that we lease or sell so you can be confident that the coffee you offer your team is as good as any barista coffee they may buy on their way to work.
The choice is yours
We take pride in matching the perfect machine to its best location. So whether you need a touchscreen bean-to-cup machine with a choice of satisfying speciality drinks, a filter machine for serving groups, or even a traditional espresso machine, we offer a choice of hand-picked models with great buying and finance options.
Areas we cover
High Wycombe | Buckingham | Slough | Aylesbury | Bracknell | Milton Keynes
And everywhere in between
Coffee with a clear conscience
Not only are we committed to providing the best tasting beans, but we source ethically too with specialty grade beans, Fairtrade, and Rainforest Alliance. We also offer decaf beans made using the Swiss Water Process.

Our bean range is designed to offer something to all tastes from Monday morning eye-openers to all day drinking. We'll happily advise on flavour profiles to suit your team.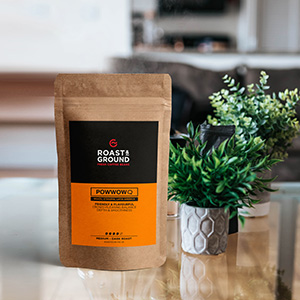 Dark & Robust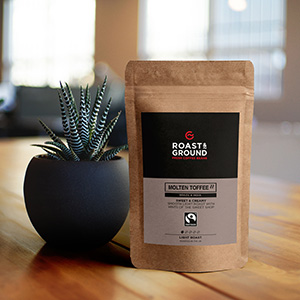 Light Roasts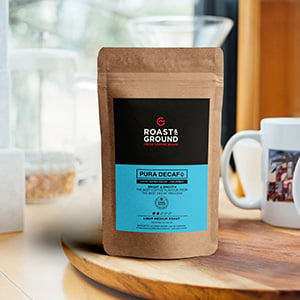 Decaf
"I'm gonna spill the beans: Roast and Ground is tops when it comes to providing excellent coffee for our office!"
Greg, customer since 2017
"Great coffee, great delivery times, great service - what more can you ask for - from a great coffee company, highly recommend Roast & Ground."
Kate, customer since 2010
"Very happy with our coffee machine, it has a great choice of coffee to choose from, deliveries of supplies are usually the next day and when anything does go wrong it is sorted really quickly."
Rose, customer since 2015
We're here to help
Whether you are based in Milton Keynes, Marlow or anywhere in between, our team is ready to help you find coffee success.

We support a range of business sectors from healthcare, ICT and financial services to the defence, marine, environment and energy sectors. Our stylish coffee machines can be found in school staff rooms, board rooms, conference venues, the hospitality trade and more.

We'd love to talk to you to understand your requirements and if we have something suitable to offer. Just get in touch to arrange a call that suits your schedule.
Water for wellbeing
Our neat water solutions don't just keep staff happy and well-hydrated, they let you ditch plastic water bottles for good.
Corporate Social Responsibility
Sustainability is key to us and we have many ways to help you meet your CSR targets – from compostable cups to coffee grouts collection.
Get a quote
Get A Quote Form