The best coffee in workplaces across Hertfordshire
When we opened our doors in 2002, we were determined to offer the very best workplace coffee, and that determination has been fuelling our work ever since! With hundreds of workplaces now signed up and enjoying our automatic bean-to-cup coffee machines, it's time you joined in too!
Great quality coffee machines
Whether you're looking for an automatic bean-to-cup coffee machine, a large volume filter coffee machine, a traditional espresso or a capsule machine, we'll get it sorted. Each of our machines has been expertly chosen so you can enjoy the highest quality drinks, time and time again.

If you are keen to see what our machines can do, then why not book a visit to see them in action? We'd love to have a coffee and chat with you at our showroom in Farringdon, London EC1, or our Chessington office.
Areas we cover
St Albans | Welwyn Garden City | Watford | Hemel Hempstead | Berkhamsted | Potters Bar
And everywhere in between
Specialty coffee with sustainable credentials
We're not just experts in workplace coffee machines, but we also offer an excellent range of coffee beans for you to choose from too! So whether you like a dark and robust blend or a lighter roast, then we have the coffee you need.

We offer Fairtrade and Rainforest Alliance accredited coffees – so you can enjoy great tasting coffee and know you are supporting sustainable solutions too.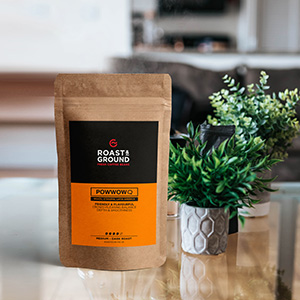 Dark & Robust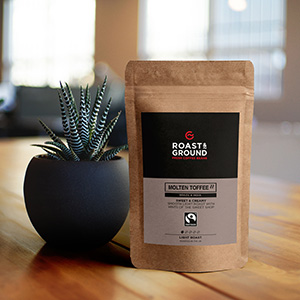 Light Roasts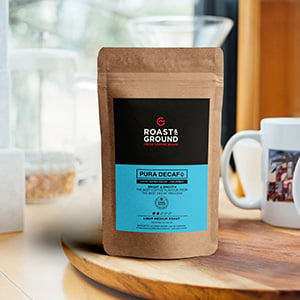 Decaf
"I'm gonna spill the beans: Roast and Ground is tops when it comes to providing excellent coffee for our office!"
Greg, customer since 2017
"Great coffee, great delivery times, great service - what more can you ask for - from a great coffee company, highly recommend Roast & Ground."
Kate, customer since 2010
"Very happy with our coffee machine, it has a great choice of coffee to choose from, deliveries of supplies are usually the next day and when anything does go wrong it is sorted really quickly."
Rose, customer since 2015
Let us help
We believe that all workers deserve delicious drinks. If you're responsible for budgeting and ensuring your staff and colleagues enjoy great coffee at work, reassured we're here to help.

We support everything from education and healthcare to financial services, engineering, and ICT. Our stylish coffee machines can be found in staff rooms, board rooms, conference venues, hotels, pubs and more.

Connect with our team today to find out more about the services we can offer you – we'd love to help!
Water for wellbeing
Our neat water solutions don't just keep staff happy and well-hydrated, they let you ditch plastic water bottles for good.
Corporate Social Responsibility
Sustainability is key to us and we have many ways to help you meet your CSR targets – from compostable cups to coffee grouts collection.
Get a quote
Get A Quote Form