Best-in-class machines
We've been specialising in office coffee machines for businesses in London, the South East and beyond since 2002. Here are a few of our favourites.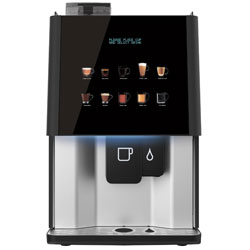 Quality drinks using granular milk. With a fresh brew-leaf tea option. Up to 210 cups per day.
Lease from £21.50 per week
Purchase from £3,580
Fabulous drinks from quality Swiss-made machines. 200 plus cups a day. Stylish good looks.
Lease from £22.50 per week
Purchase from £4,565
Up to 250 speciality coffees a day, at the touch of a button. Tank and mains options.
Lease from £11.00 per week
Purchase from £1,795
Choosing the right machine for your business
A world of enticing flavours
Smooth coffees for all-day drinking, strong speciality blends, decaf and more! Our Roast & Ground range of beans and filter coffees has something for everyone. Keen on something in particular? Just ask - we love sourcing coffees to match specific flavour profiles.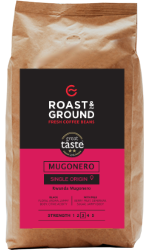 Ethical and sustainable
We have many ways to help you meet your Corporate Social Responsibility targets, and have our own ambitions for sustainability and community.
We've been providing office coffee machines and support to businesses in London and the South East, as well as national accounts, since 2002.
Here's what our customers have to say about us.
"The most reliable, cost effective and delightful company to do business with."
Jakki, customer since 2018
"If you are looking for excellence in a company who provides coffee, customer service and service call outs – Roast & Ground tick all three."
Graham, customer since 2005
"Great coffee, great delivery times, great service - what more can you ask for."
Kate, customer since 2010
Facilities Management Co, Caterer or Coworking Space Provider?
Outstanding service provision is your goal ‐ and it's ours too. We'll make sure you get the right machines in the right places.
The latest from our blog
Keep up to date with news, views and more...
Subscribe Form
Get in touch – we'd love to help!
Take advantage of our specialist advice and expertise by contacting us today.