Freshly brewed filter coffee
Filter coffee machines, and bulk brewers (sometimes known as freshbrew coffee machines) are ideal when you need to serve groups of people thoroughly good coffee, in good time. Turn on the brewer and you will soon enjoy the smell of freshly brewed filter coffee.
Our carefully selected range includes models from industry stalwarts Bravilor and Marco. Coffee machine capacity ranges from single jugs to a whopping 529 cups per hour from the Marco Maxibrew Twin. There are options regarding jug type, hot plates and more.
Let us help you choose the right solution for your situation.
Looking for the right office coffee machine for your business?
We're here to help. We'll help you select a model that dispenses at the speed and volume you need, while also offering the range of drinks you want. Download our free guide for a quick overview.
We will keep your details and occasionally contact you regarding products and services from Roast & Ground. We aim to only make contact when we have something of genuine interest to share. We do not sell or share data with third parties. If you have a preference as to how we contact you or prefer not to be contacted at all, let us know by selecting your Communication Preferences, or emailing us at sales@roastandground.co.uk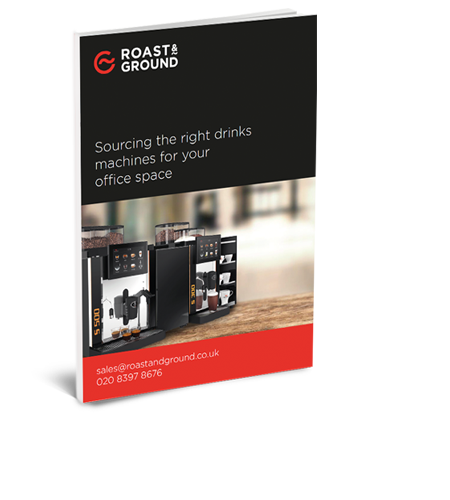 Get a quote
Get A Quote Form