Innovative design technology & reliability
In the last 30 years, Coffetek has built a reputation for innovative design technology and reliability, winning many industry awards. These durable British-made machines produce great-tasting drinks while also offering state-of-the-art intuitive ease with icon-based selection. Inside, clever mechanical features get the best out of coffee beans and soluble products, ensuring customers enjoy an experience to rival high street coffee shops.
Looking for the right office coffee machine for your business?
We're here to help. We'll help you select a model that dispenses at the speed and volume you need, while also offering the range of drinks you want. Download our free guide for a quick overview.
We will keep your details and occasionally contact you regarding products and services from Roast & Ground. We aim to only make contact when we have something of genuine interest to share. We do not sell or share data with third parties. If you have a preference as to how we contact you or prefer not to be contacted at all, let us know by selecting your Communication Preferences, or emailing us at sales@roastandground.co.uk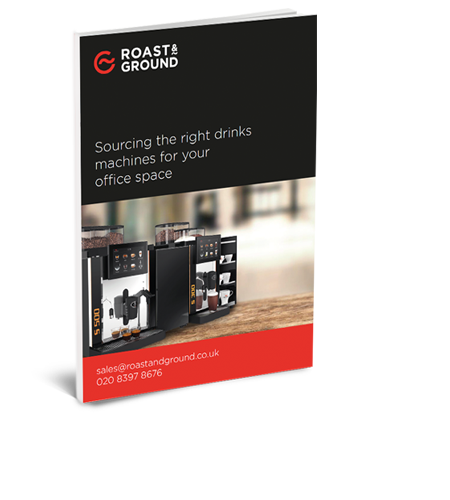 Get a quote
Get A Quote Form