Marco Jet6 Filter Coffee Machine
Flexy Capsule Machine
This cute, coffee machine will fit seamlessly into your office or home. Just 12cm wide, it nevertheless contains a wealth of Italian espresso expertise, producing perfectly portioned coffee time and again. Plus, with our choice of biodegradable capsules, there's no need to feel you're opting for convenience at the expense of the environment.
At a glance: Flexy Capsule
Drinks: Compatible with a range of capsules and pods.
Capacity: Ideal for small to medium volume environments and offices. This machine has a 0.6L water tank. Capsule waste container holds 8-10 capsules.
Benefits: This automatic version enables you to select a short or long espresso. Precise temperature control delivers the perfect cup every time. Quick, convenient and great for a busy micro or home office.
Optional Accessories: Separate milk frother
Machine Dimensions: Height - 245mm, Width - 120mm, Depth - 375mm. Weight - 3.5kg.
Technical Specification: 0.6L Water tank, Waste - drip tray, Thermoblock heating element, Electronic temperature control.
If you're interested in this machine
you might also want to see...
Download the Flexy brochure
It explains how these reliable machines work, showcases their innovative design, and provides installation planning details.
We will keep your details and occasionally contact you regarding products and services from Roast & Ground. We aim to only make contact when we have something of genuine interest to share. We do not sell or share data with third parties. If you have a preference as to how we contact you or prefer not to be contacted at all, let us know by selecting your Communication Preferences, or emailing us at sales@roastandground.co.uk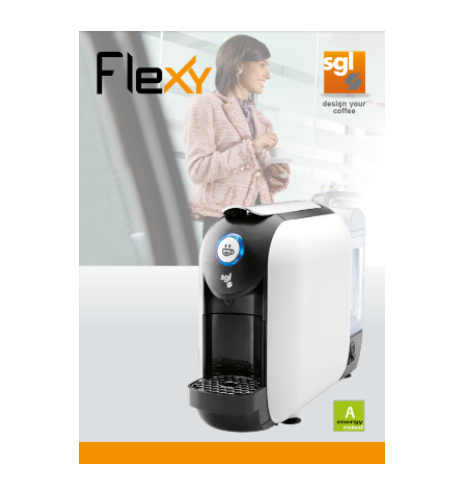 Get a quote
Get A Quote Form