We don't know about you but we are feeling hot over here at Roast & Ground HQ, even our office mascot Cino, who hails from Costa Rica is feeling the heat!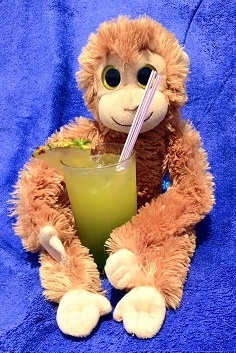 It's the kind of heat that makes you believe wearing your best beach outfit is appropriate work attire and setting up a paddling pool in the office car park is a good idea!
Fear not, we have come up with a delicious iced coffee and an iced tea recipe that will help keep you cool and fuel your working day.
Iced Coffee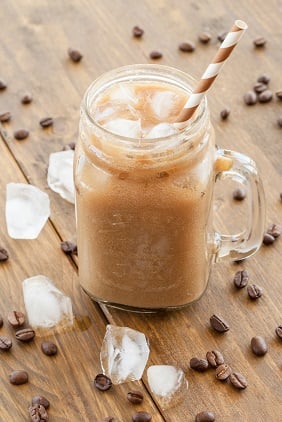 Fill a glass full to the top with ice. If you really want to get serious about your iced coffee, you can make ice cubes out of coffee too that way you won't get that "watered-down" effect.
Pour room temperature (or chilled) coffee into the glass.
Fill it almost to the top.
Add milk, or make this a little more decadent by adding half milk and half cream, but if you're watching your figure for that best beach outfit cut out the cream and opt for non-fat milk.
Take a moment to admire your work as the milk swirls to the bottom of your glass and mix with your ice cool coffee.
Add a couple of spoonful's of sugar (if your a fan of the sweet stuff)… or whatever sort of sweetener you prefer.
Mix it all up.
If you're a straw kind of person add a straw and enjoy!
Iced Tea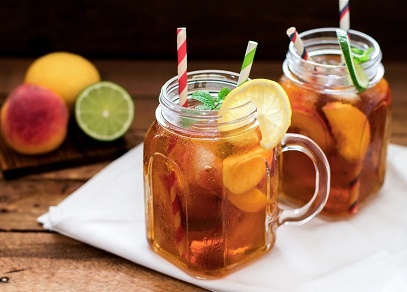 Fill up a heatproof container large enough for the amount of tea you want, pop in your choice of flavored Twinings specialty tea bags, (we love Mango and Strawberry) which you will find in the Twinings Herbal Infusions Variety Box.
Boil the kettle and stand by the office fan to cool down, a watched kettle never boils!
Cool the tea to room temperature for about 30 minutes and then refrigerate for a couple of hours. Add some ice and like before with the coffee, make some ice cubes from the same flavored tea if you wish, so you don't get the "watered-down effect".
Add a flourish with a slice of lemon, a strawberry on the side, a sprig of mint or whatever takes your fancy.
Sit back and enjoy!
If you wish to place an order please call us on 0208 397 8676 or e-mail: customersupport@roastandground.co.uk
Fancy having an office bean to cup machine that can create delicious ice cold frappes at the touch of a button? Enquire today to find out more: