Commercial Coffee Machines in the Busy Workplace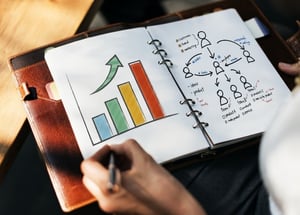 Morale-boosting, spirit-lifting, energy-creating – the benefits of coffee to the workplace are well-established. Providing a commercial coffee machine keeps even larger workplaces well-fuelled throughout the day. But whenever you buy any commercial asset, you must ask how you should fund your purchase – lease, lease purchase or buy? Here we review your options.
Lease
As compared to buying outright with cold hard cash, leasing is super easy on the cash flow. You also gain tax benefits month in, month out. And you don't have the worry of disposing and recycling the machine come the end of its life (something the owner of the machine may be legally required to do).
When you lease a coffee machine you will have a maintenance contract, so you'll also have ongoing technical support. In our view great support is fundamental to delivering great drinks. So, first stop are the super nerds on the other end of a phone or email with the answers you need. Should your machine grind to a halt or encounter any other issues, an engineer will be quickly on-site, equipped with the know-how and tools. Time, saved, money, saved, as compared to trying to troubleshoot it yourself, or calling in outside experts, who may not have worked on your specific machine before.
Finally, come the time to turn your machine back to its owners, you'll have the opportunity to upgrade to a new model at a similar price. You'll get the very best performance, and widest range of the freshest coffee and speciality hot drinks.
Lease Purchase
Leasing, but with the option of purchasing the machine at the end of the predefined agreed period. The purchase price will reflect the machine's value at the time. You should still get a maintenance agreement in place for trouble free on-going preventative maintenance and repair.
Buy
If you decide buying is best for you, take a moment to consider machine maintenance and the repair bills. Make sure you have a parts and labour service contract in place. The good news is, you'll gain ground by paying less over the course of the machine's life.
So, your coffee machine – lease, lease purchase or buy? Still unsure? Let's make sense of your options with some tailored advice. Let's talk.