Festival Food Merchandiser
Festival
Food Merchandiser
The Festival Food and Snack machine offers the ideal solution to vending fresh food and snacks with simple loading, easy programming and flexibility.
With 8-10 drums, the Festival can display a wide range of products from pre-selected sandwiches, fruit, yoghurt and pastries to plated meals.
The temperature control systems blocks the machine if the safety limit is not met. Cold air flows from the central column outwards in each section, guaranteeing an even distribution of temperature.
At a glance: Festival Food Merchandiser
Drinks: We offer a wide selection of consumables to stock your vending machine to suit the tastes of your staff.
Capacity: 8-10 display drums providing a capacity of up to 108 selections (for 8 display drums) and 150 items (for 10 display drums).
Benefits: Contemporary looks enhanced by a back-lit photographic panel. 8 Display drums with up to 36 compartments per drum. Up to 40 different prices throughout the machine. Flexible snack offering – small snacks, cans and up to a 9 inch plated meal. Reduced downtime with independent drum operation. Slide in – slide out cooler unit to ease replenishment. Coin mechanism, credit/debit card payment system can all be fitted onto the same machine.
Optional Accessories: Coin mechanism, credit/debit card payment system can all be fitted onto the same machine, further options are available upon request.
Machine Dimensions: Height - 1830mm, Width - 735mm, Depth - 855mm (Depth with door: 1350mm). Weight - 225kg
Technical Specification: Requires 13 amp power supply.
Information: There are other models available which operates off a lower power requirement.
If you're interested in this machine
you might also want to see...
Download the Festival 8 brochure
It explains how these reliable machines work, showcases their innovative design, and provides installation planning details.
We will keep your details and occasionally contact you regarding products and services from Roast & Ground. We aim to only make contact when we have something of genuine interest to share. We do not sell or share data with third parties. If you have a preference as to how we contact you or prefer not to be contacted at all, let us know by selecting your Communication Preferences, or emailing us at sales@roastandground.co.uk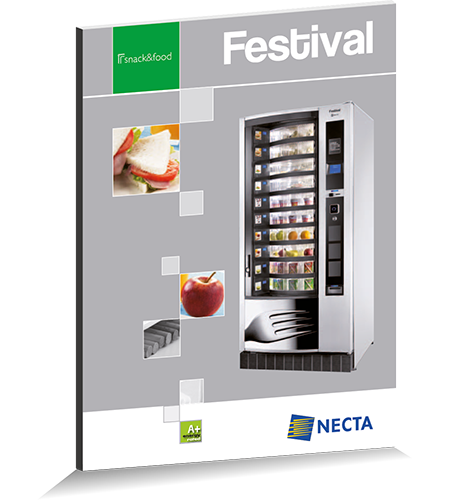 Get a quote
Get A Quote Form