Jazz Combi Vending Machine
Jazz Combi
Vending Machine
The Jazz Combi allows a complete refreshment service to be offered to smaller sites where space is limited, thanks to its compact footprint.
It offers a fantastic selection of snacks, confectionery, cans and bottles. Alternatively snack only or can and bottle models are available. To ensure client satisfaction, the Jazz also has a sensor in the delivery area which detects if a product has been vended.
The Jazz Combi is the ideal machine for today's demanding vending marketplace.
At a glance: Jazz Combi
Drinks: We offer a wide selection of consumables to stock your vending machine to suit the tastes of your staff.
Capacity: 6 trays providing a capacity of up to 300 items.
Benefits: Offers customisable layout for crisps, confectionery, bottles and canned drinks of up to 30 different items. Cabinet illuminated by LED lighting. Large graphical display. Pull-out delivery bin.
Optional Accessories: Cash box lid & lock, Wall fixing brackets, Further options are available upon request.
Machine Dimensions: Height - 1830mm, Width - 735mm, Depth - 855mm (Depth with door: 1350mm). Weight - 225kg.
Technical Specification: Requires 13-amp power supply.
Information: There are other Vending models available.
If you're interested in this machine
you might also want to see...
Download the Jazz Combi brochure
It explains how these reliable machines work, showcases their innovative design, and provides installation planning details.
We will keep your details and occasionally contact you regarding products and services from Roast & Ground. We aim to only make contact when we have something of genuine interest to share. We do not sell or share data with third parties. If you have a preference as to how we contact you or prefer not to be contacted at all, let us know by selecting your Communication Preferences, or emailing us at sales@roastandground.co.uk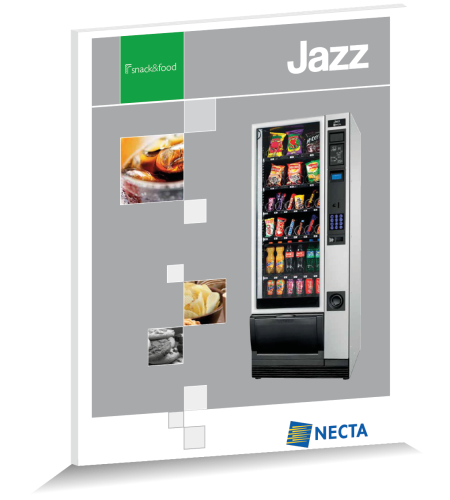 Get a quote
Get A Quote Form