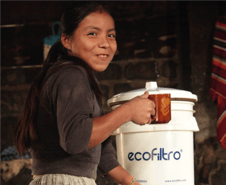 Being kind to the planet has been a focus of ours since way back when (so far back in fact, that it was before the environment became the hot topic that it is today). Part and parcel of our environmental efforts are two carbon offsetting programmes, which aim to reduce the impact we have on this world of ours.
You've likely heard about carbon offsetting, which has recently enjoyed boosted attention thanks to the debates surrounding offsetting and air travel. But there's a lot of myths and misconceptions that surround this topic. So first, we should clear something up…
Carbon offsetting might not be what you think it is
Google 'carbon offsetting' and in return you'll find a dictionary definition that goes something like this…
carbon offsetting
noun
"the action or process of compensating for carbon dioxide emissions arising from industrial or other human activity, by participating in schemes designed to make equivalent reductions of carbon dioxide in the atmosphere"
In our case, carbon offsetting is about making a positive impact on renewable energy and water consumption. Sponsoring two key projects by CarbonNeutral® (from Natural Capital Partners), our financial support contributes to stewardship, forestry protection, biodiversity and communities. The projects we support are also having a direct positive impact on the countries where most of our coffee beans are grown and farmed. Let's tell you about those now…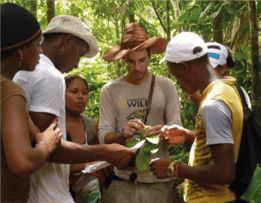 Chocó-Darién Rainforest Conservation REDD+, Colombia
Forestry and landscapes - Latin America
The Choco-Darien region in Colombia runs from Eastern Panama to the Colombian Pacific coast, spanning some 13,000km2. Working alongside 2,000 people from 33 indigenous community groups, this project aims to prevent the deforestation of 13,000 hectares.
Life on Land: The project will directly contribute to protecting, and potentially enhancing, species populations in the project zone that feature on the IUCN Red List.
Quality Education: By educating communities on collective land rights, forming collective land-use plans and training on biodiversity assessments, the project is equipping communities with the necessary skills to improve the management of the protected area.
Gender Equality: Since the project started, women have successfully occupied many of the administrative positions in the project's management.
Guatemala Water Filtration and Improved Cookstoves
Household devices and water - Latin America
Chronic malnutrition and diarrhoeal disease affect communities throughout Guatemala, to the point that tackling this problem has become a national priority.
This project is making strides to address what are pressing health issues by distributing water filters and stoves. In turn this provides clean water and improved cooking conditions through increased fuel efficiency and reduced harmful indoor air pollution.
Good Health and Wellbeing: In 2018 Ecofiltro distributed 2,990 filters to 652 rural schools, which provides clean water to 89,700 children.
Decent Work and Economic Growth: A 29,000 sq. ft. factory expansion in 2018 funded in part by carbon finance allowed Ecofiltro to double its daily filter production capacity.
Affordable and Clean Energy: The water filtration devices and fuel-efficient stoves ensure more of the population has access to these energy, time and cost-efficient technologies.
Through 2018 over 3,500 stoves and 58,000 water filters have been delivered to rural households.
Roast and Ground are proud to take the steps we can in driving down our carbon footprint. If you want to work with a company that values the world as much as it does delicious coffee, you know where we are.
020 8397 8676 | hello@roastandground.co.uk