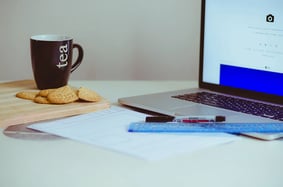 If you're looking for an ethical and sustainable tea break, look no further than Birchall for your office tea. Birchall are a family run company and have been in operation since 1872.
It all started with a small family tea shop in London owned by Captain Birchall Graham. The business is quintessentially British and has been in the family for five generations. That's a long time to get their tea selection and blends to the highest standards!
Birchall's award-winning teas have won over 56 Taste Awards from the Guild of Fine Food, this illustrates the quality and rigorous selection process involved in manufacturing and producing their tea. With strict growing standards and a careful selection procedure, only the best quality leaves make it into the tea blends.
Ethical office tea
Birchall have always prioritised corporate and social responsibility in their business and take important steps to reduce their impact on the environment.
Reducing the carbon footprint has been a pressing concern in everyone's minds with the impact of pollution and global warming ever increasing. Here at Roast & Ground it's important to us that we work with companies that give back. That's why we're proud to offer Birchall as one of our office tea suppliers.
Committed to reducing plastic waste
The impact that excess plastic waste can have on the environment has been widely publicised in recent years. Most plastics are non-biodegradable and find their way into landfills where they can give off toxic chemicals. Plastics find their way into oceans and water sources, causing damage to animals and pollution.
Birchall are committed to reducing the plastic waste of all their products and packaging. Pyramid tea bags are often made from plastics. Birchall offer prism tea bags made from biodegradable plant starch. The tea bags will biodegrade within 12 weeks of disposal and are compostable. The tea bag envelopes are also made from plant-based materials.
Birchalls everyday tea bags are made from renewable plant-based tissue and fully compostable. If you're got a workplace garden, why not start a composting initiative?
Solar powered tea factory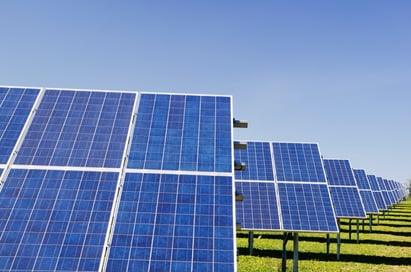 Solar power is a clean, renewable energy source. It does not rely on fossil fuels which contribute to global warming and climate change. In keeping with Birchall's initiative to reduce their environmental footprint, they've opened the first solar powered tea factory in the UK. Now, that's what we call a commitment to sustainability!
The Birchall tea factory is located in Amesbury, Wiltshire and boasts over 46 solar panels to generate renewable energy. All Birchall tea products are now certified to be 100% carbon neutral.
Committed to sustainability
All Birchall teas are Rainforest Alliance Certified. This means that they have been sourced sustainably in a way that causes minimal impact to the environment. Workers are also provided with high standards of living accommodation and amenities.
Committed to community
Birchall give back to the community by donating to many projects in the local area of their tea farms, such as the Rwanda Cricket Stadium Foundation that hopes to build Rwanda's first official home cricket stadium. The charity also works with local children and young people to enrich their lives and opportunities, using cricket to bring communities together.
Sustainable tea breaks for your office
We're proud to offer a wide selection of Birchall fine teas to keep the UK's workforce happy. We're finding offices large and small, even home offices, are turning to Birchall tea for a delicious and ethical cup. There's really something for everyone!
Birchall Early Grey is a classic staple and blended with bergamot oil to give it that aromatic and delicious savoury flavour.
Birchall Red Berry and Flower is one of our firm favourites. The hibiscus makes this blend subtly floral, whilst having the sharp impact of luscious red berries. It's naturally caffeine free!
Birchall Green Tea is sourced from China, high in antioxidants and has a fragrant, fresh flavour. It's great for those who like a mild caffeine boost.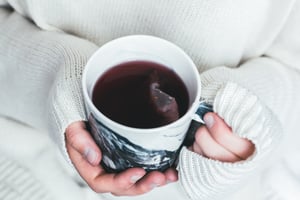 Birchall Camomile Tea is a must for any herbal tea selection. The soothing properties of camomile flowers help to aid relaxation during your tea break and give you that much needed sense of calm.
Birchall Lemongrass & Ginger Tea has spicy notes which help to aid digestion and add a little zing to your day.
Birchall Peppermint Tea has a minty flavour which helps to soothe digestion and keep you invigorated throughout the day.
Are you looking to supply your office or workplace with ethical tea solutions? Talk to a member of our team today to find out more! Interesting in finding out more? Read our 10 Surprising Health Benefits of Fruit, Herbal & Green Tea or visit our online shop.