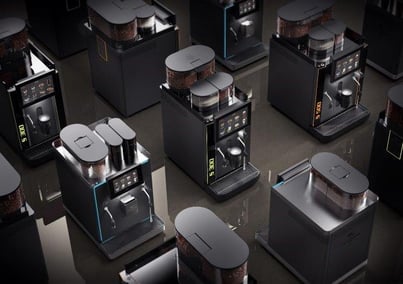 As an eventful and memorable 2020 draws to a close, so our thoughts turn to a more prosperous 2021 both personally and in the world of commerce too. This coming year is thankfully set to see more of a return to normality when it comes to office spaces and business in our towns and cities across the nation, and the centrepiece of any decent office space is of course the coffee machine. The sought-after hub that keeps everyone well-watered and perked up throughout the first cold winter months of the year, and well into summer, thanks to the variety on offer these days.
Here we'll be taking a look at some of the most common queries when it comes to installing an office coffee machine so you can make an informed choice.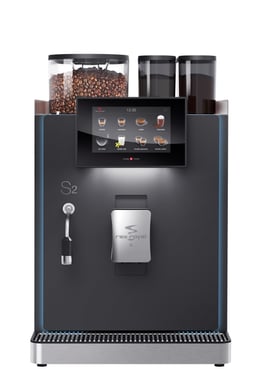 What Capacity And Drink Options Do You Need?
Depending on the size of your workforce, office coffee machines can serve anywhere from 5 cups to 500 cups per day of quality coffee. Take the number of employees in your business who will likely use the machine and multiply that by the amount of times they'll seek out a refill of the most popular good stuff during the working week.
For larger companies of 50+ employees sharing a machine, the Rex-Royal is a perfect solution if you're looking for a stylish machine that is easy to clean and will keep your entire team fuelled with great tasting coffee throughout the day.
What's great about models such as the S2 and S300 is that you have a wide variety of speciality coffees to suit everyone's taste – and they'll thank you for it. You can let them choose from options such as a latte or espresso, or even a hot chocolate if that's what they're in the mood for.
Due to recent circumstances, smaller coffee stations are also proving popular as groups are smaller with less people in the office. The volume may be less, but you can still offer a sound solution that allows people to get a fresh cup whenever they need.
Touch-Free & Served Solutions
A growing trend in offices since the beginning of the year, more people are opting for machines which offer both served and self-served solutions for coffee-making. Having one person make the coffee for a small group is sometimes preferable to avoid having lots of people touching the machine or congregating in close proximity. Some of our machines such as the Rex-Royal machines offer a great deal of flexibility in this area, having a steam wand which works for self-serve as well as for an appointed office barista manually.
The touchless tech incorporated into coffee machines has become increasingly popular for obvious reasons, and now you can have your coffee made without even touching the machine, reducing transmission of bacteria and viruses.
Our Coffeetek range offers this solution. If you really want to wow your staff with your dedication to hygiene in the office environment, then there are apps for ordering drinks from office coffee machines like the Jura Joe app and the Rex-Royal range too, where QR codes can be scanned. At the touch of a button on your smartphone you can start the machine whirring to create your favourite drink.
Treat Staff To The Quality They Deserve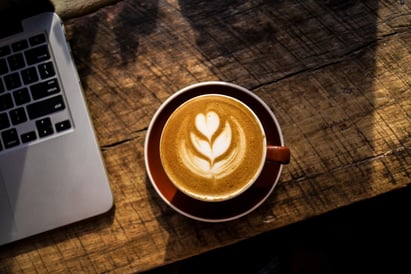 We've already covered the many important aspects of providing and maintaining a great cup of coffee for your employees, but recently this has become a lot more essential than you might think. As workers return to the office from their home working environment, they'll quickly appreciate that the quality of coffee at work is something not to be taken for granted.
Many coffee shops will have closed their doors due to restrictions, and staff aren't going to be as eager to venture out for their fix on a break, so having a perfect cup ready for them at their beck and call is going to go further than you'd imagine in terms of employee satisfaction.
In a similar vein, fresh milk used in coffee machines is usually the number one choice to add that final touch to a cup of delicious coffee, although there are some machines which can make use of granular milk if your office requirements call for it.
Think About Flexibility And Ongoing Support
2020 has shown us that things can change in an instant, from full office working to WFH, and areas going in and out of restrictions within just a few days. This means that the office manager of today needs to be able to adapt to circumstances related to their coffee machines. Whether that is commissioning and decommissioning machines, moving them around from one office space to another or even to different sites entirely, or you may even need a choice of lease terms to suit your individual needs.
You also need to pay attention to whether you need a tank supply of water that is filled up daily, or whether you're able to have the machine plumbed into the mains so that it's always ready to go. This applies too to ongoing support, and we're well placed to give advice in this respect. You might not need to order as many consumables as you used to, and cleaning support may not be available as it once was, however we are here to support you with any issues you have.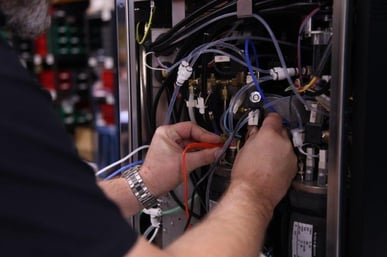 We pride ourselves on offering a bespoke service, and we'll always be able to point you in the right direction. As machines get cleverer too, telemetry support is possible so that machine performance is being constantly monitored, and solutions may even be able to be provided remotely.
Whatever situation you find your business and office space in as we venture into 2021, rest assured that here at Roast & Ground we are on hand to provide you with the expert advice you need for purchasing and maintaining the perfect coffee machine for the office to keep spirits up.