If you're about to open up your first office, or maybe you're moving to new premises, there's never been a better time to think about getting a new office coffee machine.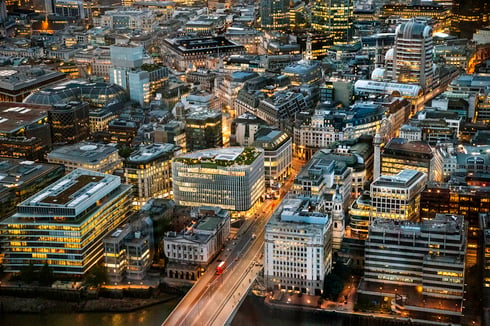 Kettles are surprisingly expensive to run and only provide very limited options. A coffee machine in the office will be appreciated by employees, and means that making a hot drink doesn't have to take a long time.
There is now a huge range of commercial coffee machines on the market which can cater to all sizes of workplace. But with such an enormous array, it can be more than a little overwhelming trying to pick the right one. Our guide explains what factors you need to consider to find your perfect new office coffee machine.
Quantity Required
The number of people in your office will be a major factor in the commercial coffee machine you choose. If a lot of cups of coffee will be made throughout the day, it's important to make sure your machine has plenty of capacity to cope with the volume.
Ideally, try not to choose an office coffee machine which will be stretched to maximum capacity every day. A machine that's worked to its limit regularly will show signs of wear and tear much more quickly. If in doubt, upgrade to a coffee machine with a slightly bigger capacity and it will last much longer.
You might need to bear in mind the fact that with the delicious range of flavours available on bean to cup coffee machines, demand for coffee could increase!
Space
Coffee machines come in all shapes and sizes and usually when it comes to choosing a new model, you need to find one that fits the space you have available. However, when you're moving to a new office you will have the luxury of allocating the most appropriate spot for your office coffee machine.
Things you might want to consider include space above the coffee machine. You might find the perfect spot slotted snugly under a kitchen cupboard, but many bean canisters sit on top of the machine, requiring extra room. Even if it does fit, consider how easy access would be; the best option is one which has plenty of space above.
A cupboard underneath the coffee machine may also be necessary, for water supply, filters and waste.
Speed
Coffee machines are much faster than waiting for a kettle to boil, but in some parts of the business, speed is of the essence. In meeting rooms or areas where large groups of people need to be served at once, having freshly brewed coffee that just needs to be poured from the jug may be preferable.
In these cases, a filter coffee machine can be the better option, with the capacity to produce 500 cups of coffee per hour, or more. There's no need to make each cup individually, as the freshly filtered coffee in the jug is kept at the right temperature on the hot plate.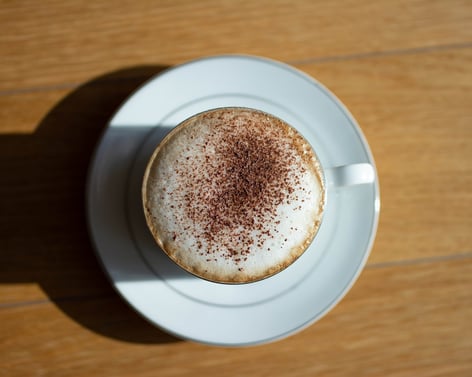 Options
Both filter coffee machines and bean to cup coffee machines offer high-quality coffee that's economical and convenient. However, with a filter coffee machine, the whole office will have to drink whatever type of coffee is in the jug. There are different blends of filter coffee available, but as you'll be making a jug at a time, it's not possible to cater for a wide range of tastes at once.
In contrast, bean to cup coffee machines offer a wide range of flavours and coffee types. If one person in the office wants a cappuccino and another wants a flat white, they can both have what they want. Different options are included on the various coffee machines, so it's a good idea to browse through and see what's available before you make your final decision.
Cost
It's tempting to stick with a kettle, especially if you're in a small office, because the upfront cost is negligible. However, over time kettles prove to be more expensive because of the time taken to make drinks, plus the amount of energy they use. A coffee machine has a larger upfront cost but it's far more economical to make a cup of coffee. The more cups of coffee your office drinks, the more quickly you will recoup your outlay in savings.
A bean to cup coffee machine is typically more expensive than a filter coffee machine, but these types of machines are built to last. With an enormous range of coffees available, you may well consider the slightly higher cost of keeping employees happy is worth it!
Here at Roast & Ground we have a wide variety of filter and bean to cup coffee machines. Take a look at our range of office coffee machines to find the one that's right for you. We also offer a range of delicious coffees and all the back-up you need to keep your machine working at its best.
We are always on hand to provide some guidance. We've been helping people choose the right coffee solutions for their offices, workplaces, school staffrooms, hotels and more for nearly 20 years. Do get in touch and let's see if we can help you.