You're on the hunt for the perfect office coffee machine, and the options are endless – overwhelming, even. Amongst your choices is JURA. Sleek looking and contemporary in style, JURA machines sure look good, the question is – do they create the perfect coffee for your office? Here, we'll help you find out.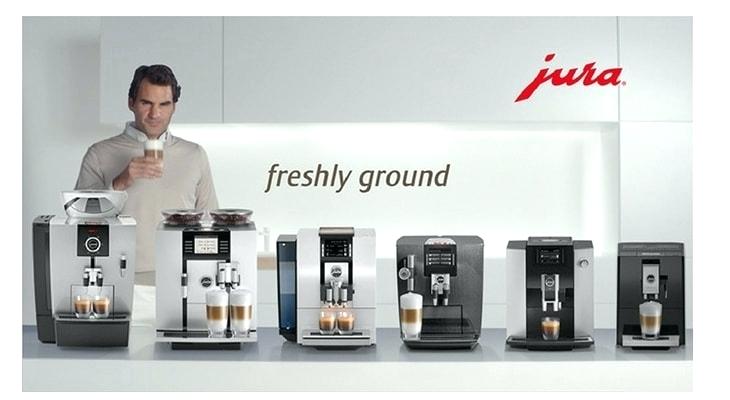 Introducing JURA – The Innovative Swiss coffee brand with heritage
Innovation, precision, quality, reliability, sustainability and service – these are the values in JURA D.N.A.
Designed and developed by a world-class team of 70 engineers, JURA's aim is simple – to create the perfect coffee result.
So, just what are the ingredient of a perfect JURA coffee?
JURA take pride in presenting the perfect coffee – a pleasurable experience of two halves – the very best espresso and milk foam.
The ultimate espresso
The brewing of coffee is an art form – one that JURA has trademarked. Their revolutionary Pulse Extraction Process (P.E.P.®) pulses hot water at short intervals, resulting in optimal aroma and depth of flavour.
The perfect milk and milk foam
The innovative nozzle on JURA machines creates fine, compact and tempting milk foam – and switches to and from milk and milk foam automatically – creating barista-standard cups of coffee with a single touch of a button (or tap of an app…)
21st Century office coffee creation – just how you like it (and everyone else in the office, too)
Get set for a customised coffee experience, as JURA have tapped into technology to offer not one, but two apps.
The JURA Connect App allows each and every user to customise their drink via smartphone or tablet (so you can say goodbye to the days of debates over coffee machine configurations – huh-rar!). As for management – expect easy accounting and maintenance.
The JURA Coffee App Professional steps it up a gear, offering speciality coffee customisation which you can name and assign images to, as well as offering a PIN lock feature (perfect for self-service zones). Finally, the professional grade allows for remote preparation, day and maintenance counters, and will continually keep you updated.
JURA JX6
JURA's entry-level product amongst the Roast & Ground range, this intuitive, slick machine is a robust professional beverage solution. Serving up to 80 cups a day, the Jura JX6 can prepare black cups or pots of coffee, as well as providing hot water for tea – in two different temperatures.
JURA JX8
Versatility – it's all in a day's work for the JURA JX8. Preparing an array of speciality coffees, topped with milk and milk foam, as well as black coffee and traditional pots ready for that meeting. With a double serve, the office queue will be minimal, as the JX8 gracefully pours up to 80 cups per day.
Discover the JURA JX8's excellence in coffee making
JURA GIGA X3
The highest spec amongst our range, the GIGA X3 offers everything that even the most ardent of coffee lovers demands. With 31 individually programmable speciality coffees, seamless use and self-cleaning after each drink is made, the GIGA X3 is a best-selling Jura favourite amongst our customers.
See the high-spec X3 difference
Of course, a Jura coffee machine from Roast & Ground comes with the peace of mind of a full-service contract, a super, speedy call-out response and the usual first fix fixation. Delicious, freshly roasted coffee beans are delivered next day along with sugar, tea, cups and more.