Coffee. It's an art form. A diverse one at that.
In years past, your average office vending machine was pretty uninspiring – serving up instant coffee and tea, maybe a hot chocolate if your employers were generous enough.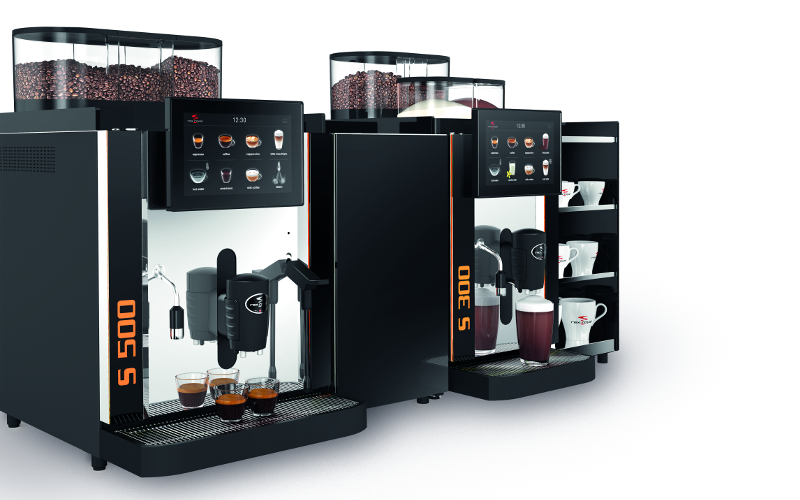 Today, though, it's safe to say that times, tastes and the machines that tickle our taste buds have well and truly changed. Let's look at just what's on offer in the modern world of coffee machines, and how each speciality coffee is created during the time you hear those cogs whirling away.
Espresso – the base of all great coffees
Every single speciality coffee you drink begins as an espresso – a rich shot of coffee created from ground beans and strictly temperature-controlled water. This process requires plenty of pressure, if the espresso is to be of the right quality.
The latest machines (all available from Roast & Ground) can dispense different amounts of coffee with a touch of the screen – so a single shot espresso, or larger if you tap on 'double' or 'doppio' (Italian for 'double') - perfect for getting through those tough Wednesday afternoons.
Americano – on par with exceptional filter coffee
An Americano consists of a single espresso with extra hot water – giving it a caffeine kick on par with a good filter coffee.
Café Latte – smooth, milky, yummy
One of the most popular coffees of all time, Café Latte involves an espresso shot teamed with steamed milk. Simple, but sumptuous.
Latte Macchiato – 'Stained Milk' (a cup that tastes more appealing than it sounds)
Latte Macchiato translates to mean 'stained milk' – whilst not sounding too appealing, it aptly describes its creation – which involves steamed milk, to which more milk is added (making it frothier) on top of which a shot of espresso is added. Out on the high street, this cup is typically served in a glass to show off its changing tones.
Cappuccino – an old friend we know and love
Cappuccino is, in many ways, a close cousin of the latte – created from steamed milk made super frothy with a blast of air, and sometimes topped with a sprinkling of chocolate.
Hot Chocolate – a sugary sweet lift
A favourite whatever your age, many Roast & Ground coffee machines come with an option to dispense steamy, creamy hot chocolate.
Mocha – a Monday morning warmer
A personal favourite of Roast & Ground, mocha is a drink of comforting (and energising) qualities that few others could rival come that dark Monday morning. This drink is created using a fabulous blend of hot chocolate teamed with a shot of espresso.
From sumptuous hot chocolate on a blustery Monday morning, to freshly ground coffee - bean to cup, Roast & Ground machines can serve it all up. Talk with the Roast & Ground team about your office coffee machines today - 020 8397 8676 | hello@roastandground.co.uk