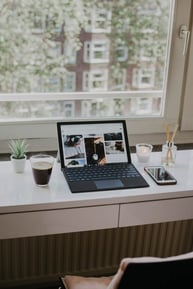 Unexpected work from homers - you've had to set up an impromptu work area and rapidly adapt to working from home, all alone. Thank goodness for caffeine, right?
A good cup of coffee can stir up your energy levels and put you in a better frame of mind - just what you need on a tough Monday morning when trying to get motivated in your home habitat.
But staying productive when working from home is one thing. Of far greater importance is your mental and physical health.
Before we dig into our seven suggestions for keeping healthy in both body and mind, let's talk about how coffee can be great for your mental well-being and physical health (but equally how too much can leave you with more than just the shakes).
Coffee is Fabulous for Fitness (in Moderation)...
Fruit, herbal and green tea can provide a wealth of benefits, from improving digestion and boosting your energy levels, to serving up plenty of nutrients (read more about tea types and their specific benefits right here).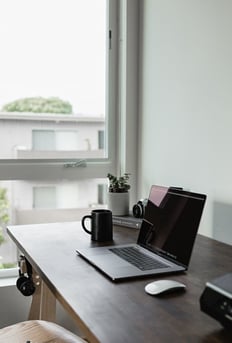 But everyone knows that the teas of clean living are going to be good for you, right? Lesser known are the benefits of coffee - for mind, body and business health.
For humans, coffee...
For businesses, caffeinated beverages have been shown to improve "cognitive performance in terms of sustained attention and working memory".
Read more: Boost Business and Workers' Health.
But We Should Get to the Matter of Moderation…
We can't stress this enough - take care not to over-caffeinate. You can happily sip away on up to eight cups of coffee a day free from worry. But, get up to 30 cups, and you'll reach levels of caffeine toxicity (which comes along with symptoms that range from vomiting to convulsions). Drink anything in between these two amounts, and you might end up with caffeine overdose symptoms which include…
Dizziness
Diarrhoea
Increased thirst
Insomnia
Headache
Fever

Irritability
So that's the good and the bad of coffee. Now for those tips for staying on top of your physical and mental health.
Seven Tips for Keeping Mentally and Physically Healthy When Working from Home
1. Keep up with your work routine (for the most part, at least) - feel free to nab yourself that Friday morning 30 minute lie in every so often, but try to stick to your routine for the most part. Get up, grab brekkie, get showered and go. Keep the body clock ticking over at the same regular times.
2. Touch base with other humans at least once a day - long-term isolation is bad for both your physical and mental health.
"People who are more isolated and lonely show increased chronic inflammation. Chronic inflammation has been implicated in a variety of chronic diseases.
We also have evidence that this is linked to cardiovascular function like blood pressure, heart rate, circulating stress hormones. It's been linked to even cellular ageing".
- Julianne Holt-Lunstad - Professor of Psychology and Neuroscience, Brigham Young University
So be sure to stay in touch with colleagues - this can be as simple as a daily check-in for a chat over video conference, coffee and cake, to something as sophisticated as working desk-by-desk remotely (there's an app for that, and it's called Slack).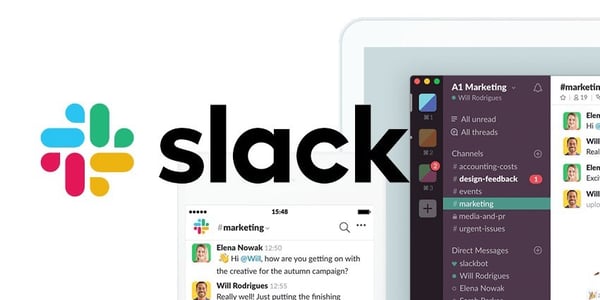 3. Keep your workspace separate from your home - Ideally, you'll have a spare room in which to work - which means you can shut the door after a long day at your desk. If not, you'll need to carve a working area out from your lounge (ceiling-hung curtains or panel dividers work wonders). Check Pinterest for ideas to separate your room.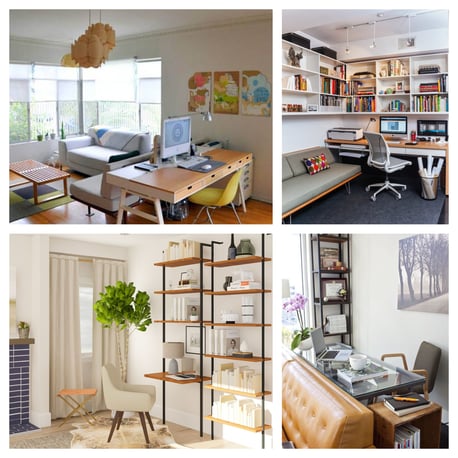 Oh, and ALWAYS try to stick to your work hours - don't let 5pm become 6pm, 6pm become 7 (and leave your emails at the door too).
4. Worried, anxious, positively anxiety-ridden? Trust in technology - download the Calm app - probably the most popular mental health app in the world.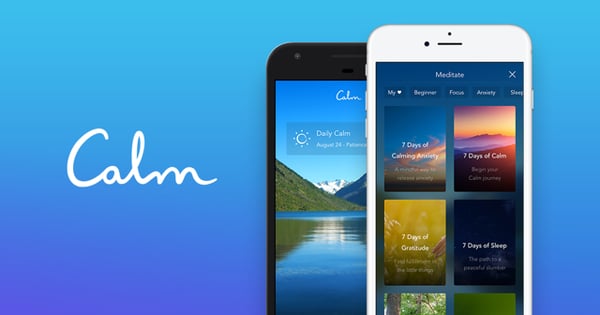 The free version includes simple meditation, breathing exercises, and sleep stories. Speaking of which...
5. Put sleep at the top of your priority list - those eight hours have never been more important.
6. Work up a sweat (ideally once a day) - YouTube can practically be your personal trainer while you're on lockdown.
Here's our little list of some of the most popular - ranging from relaxing Yoga to pump it up aerobics.
The Fitness Marshall - For those who detest working out, there is Caleb Marshall - a twerking, dance-move-busting fitness guru who makes it all feel like fun.
Popsugar Fitness - This channel features videos for everyone from the total beginner to those who are seasoned HIIT trainers.
Blogilates - Here you'll find videos on three core workouts - POP Pilates, PIIT28 and Bootcamp Sculpting, with a strong focus on working the core, legs, arms and butt.
Yoga With Adriene - With 4 million subscribers, there are plenty of people who think that Adriene's relaxed approach to Yoga training is the way to go.
HASfit - For those who want to build muscle mass, this channel is packed with more than 1,000 different workouts.
7. Get out into the great outdoors - the link between nature and well being is definitive - a walk, run or a spot of gardening can have positive effects that last for as long as seven hours (with results that are even more positive for those who suffer from anxiety and/or depression). So set aside some time each day for getting out and about in nature, whether it's only for a 15-minute walk or a couple of hours worth of gardening.
Stay calm, stay healthy, be happy.
hello@roastandground.co.uk | 020 8397 8676