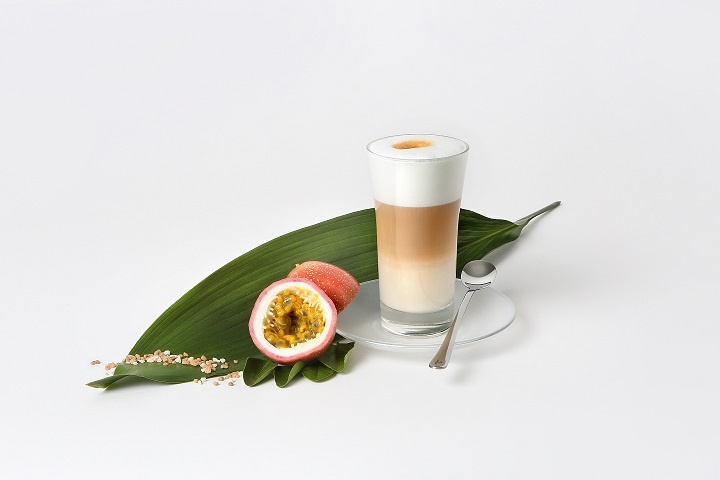 The UK consumes a staggering 55 million cups of coffee per day, with increasing numbers investing in fresh coffee, it seems that our tastes are changing (British Coffee Association). Here we take a look at why we've become more discerning when it comes to our caffeine – and explain why bean to cup machines are simply essential if you're to avoid a ten thousand mile round trip to get a taste of Columbia.
It's like having a full-time barista in your office
Any decent office coffee machine has been years in the making. Engineers, developers and professional taste testers have committed themselves to the task of ensuring the drinks that emerge, easily rival the average barista – and that they do so whilst being multi-talented.
Take the Cino XS Grande, for example, when compared to the typical choices from kettle-made tea and coffee, this bean to cup machine serves up nine different drinks, including mocha chino, cappuccino, hot chocolate, espresso macchiato, latte macchiato, black coffee and white coffee. Of course for the hard-core traditionalists out there, it's also capable of simply serving water, all whilst being capable of creating up to 120 cups of drinks per day (we'd challenge even the most talented of baristas to achieve that figure!). Ok, so you may not get the star on top, but we can supply stencils and chocolate powder shakers if that is a must!
Every cup, freshly made
Office coffee machines create drinks that are packed full of fresh flavour, no freeze drying involved here. They make coffees with an un-mistakable espresso base – and there's simply no alternative to the rich aroma that freshly ground bean based coffees create.
Granular milk – put it to the taste test
Few would presume that milk that comes in granular form is ever going to be better in taste than fresh milk. Why not put it to a blindfold office taste test to see whether your employees or colleagues can decipher which the milk imposter is? Or read our blog on 5 key reasons to choose granular milk for your office coffee machine.
Countdown to that first coffee of the morning
There's nothing quite like that first hit of caffeine come Monday morning – and bean to cup machines create even more anticipation as they add a touch of theatre with that instantly recognisable sound of coffee beans being ground. What a way to welcome the team in.
But wait – what about delegating the cleaning?
In days gone by, bean to cup machines could be pretty demanding – and there were likely many a dispute in offices about whose turn it was to clean the much relied upon coffee machine. Thankfully technology has evolved – and today good quality bean to cup coffee machines come complete with great cleaning cycles and instructions (so you may finally hang up the office marigolds!).
Feeling thirsty?
Then perhaps it is time we talked – there's a whole host of reasons beyond flavour that make this one investment, an investment worthwhile (which we've recently written about in our Kettles lose steam against an office bean to cup machine blog article).
Why not get in touch today for a quick chat?